EAGLE SEARCH
Eagle Scout, will you answer the roll call? The Rio Grande Council is searching for its Eagles Scouts from the past. We want to know where you are and how to maintain contact with you. If you earned your Eagle in the Rio Grande Council, or live in the Valley but earned your Eagle in another council, or are a family member of an Eagle Scout who has passed, please answer the roll call and sign in. Click on "sign in" and proceed. Then check the Eagle roster and look for your fellow Eagles and contact them to answer the roll call as well. We are looking for:
(1) Those who earned Eagle Scout in the Rio Grande Council
(2) Those who earned Eagle Scout in another council
(3) Families who want to remember their Eagle Scout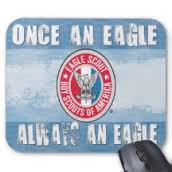 ---
(4) To Join N.E.S.A. CLICK HERE
---
(5) To Purchase a collectors' edition of the 100th anniversary CSP contact us at 956-423-0250.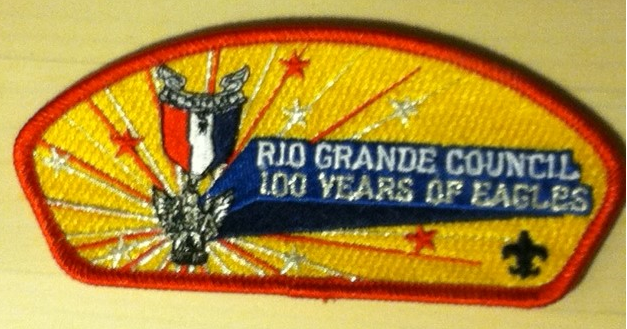 This beautiful patch is fully embroidered and has Millar silver threads in lettering, highlight and silver Millar stars. Only 25 of 200 are NOW available!
---