Join the Scouts
If you are between the ages of 6 to 20, you might be interested in of our Scouting programs. If you are a parent, you might be interested in volunteering to be a Scout leader. Scouting offers time-tested set of activities that have produced many outstanding citizens, dedicated family members and strong community leaders for more than 90 years.
Is your organization looking for away to provide wholesome, educational activities for youth in your community? Scouting offers a vast array of programs that include outdoor experiences, advancement, recognition and particular values. Learn how your religious organization, civic group, professional organization or community group can benefit from starting a Scouting unit.
The Rio Grande Council offers 4 districts valley wide:
Arrowhead District covers most of northern Hidalgo County which includes: McAllen, Delmita, Edinburg, Garciasville and Mission.
Rio Bravo District Covers the Southern part of Hidalgo County, Starr County and Zapata County. This includes: Alamo, Donna, Mercedes, Weslaco, Pharr, Progresso, La Villa, Monte Alto, Hargill, Linn, San Juan, Rio Grande City, Roma, Sullivan City, Edcough and Elsa
Tip-o-Tex District covers the southern part of Cameron County which includes: Brownsville, Los Fresnos, Olmito, Rancho Viejo, Port Isabel, and South Padre Island
Arroyo District covers the northern part of Cameron County and Willacy County which includes: Harlingen, San Benito, Raymondville, La Feria, Lyford, Rio Hondo and Sebastian.
Click on the badge for more information
To search for locations and programs in your area, click on this red banner on this page to start your journey!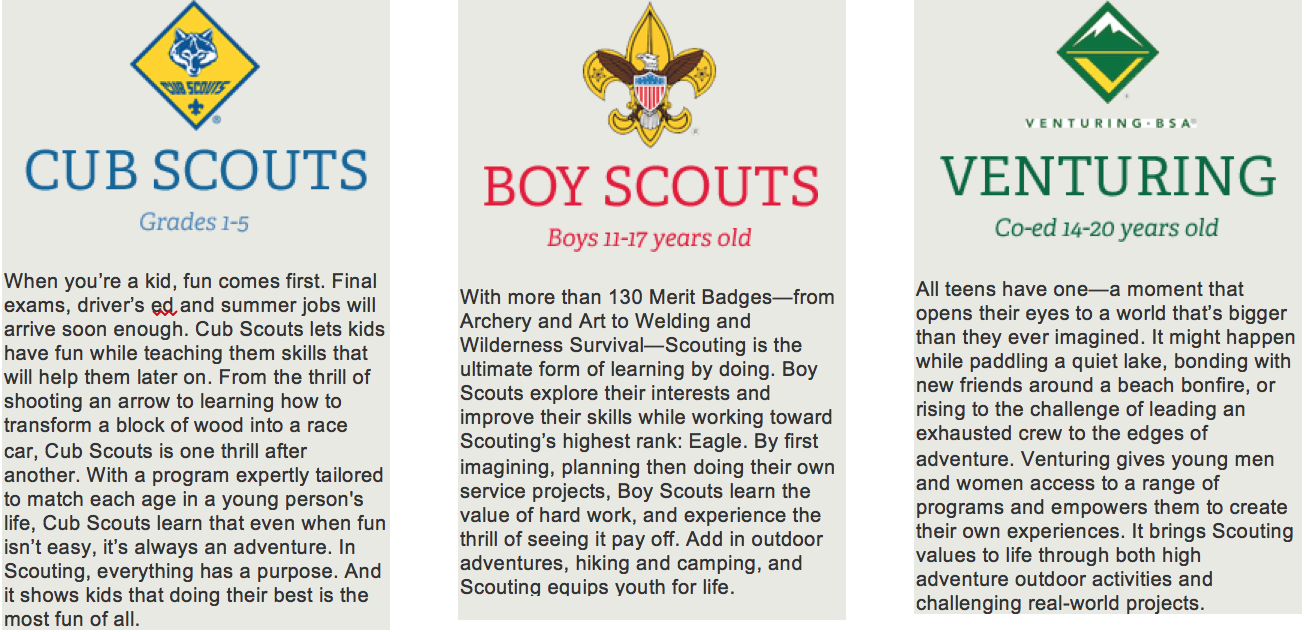 Learn More: Click Here Learn More: Click Here Learn More: Click Here